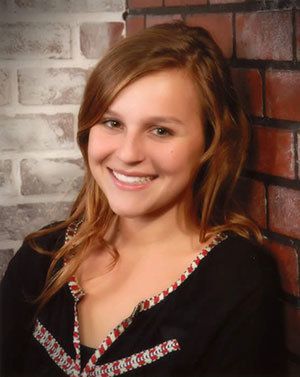 Zoey's Story - Dedicated to Raising Awareness about Urea Cycle Disorders
Swift identification of elevated ammonia levels in the Emergency Department is needed to save lives. Zoey was a beautiful, spirited 19-year-old college student who lost her life to undiagnosed OTC deficiency. In Zoey's memory, her family has partnered with NUCDF to help raise awareness and educate medical professionals on the need to obtain blood ammonia levels.
"One powerful message is that a simple, inexpensive, and routine blood test could have saved Zoey's life. Teaching the urea cycle pathway isn't enough. Every medical student Every intern Every physician Every physician assistant Every nurse Every healthcare provider Every resident assistant Every coach Every one should see this video."
Lorraine Potocki, M.D., F.A.C.M.G.
Professor, Department of Molecular and Human Genetics
Baylor College of Medicine