About The Foundation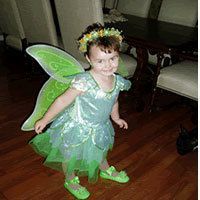 The National Urea Cycle Disorders Foundation is a non-profit organization dedicated to the identification, treatment and cure of urea cycle disorders. NUCDF is a nationally-recognized resource of information and education for families and healthcare professionals.
Our organization was formed in 1988 by a handful of parents whose children were affected. The Foundation is operated and supported by the volunteer efforts of families with children suffering from UCDs and is a supportive network of families, friends, and medical professionals.
Our Vision is a world in which no child or adult will perish from UCD.
Our Mission is to save and improve the lives of all those affected by urea cycle disorders.
The Goals of our organization are:
To provide guidance and information to families and others affected by urea cycle disorders.
To create a caring community, networking families together for support.
To educate healthcare professionals on the identification, diagnosis and treatment of UCD.  
To stimulate and support research which leads to improved quality of life for today and a CURE for tomorrow.
To increase public awareness on the existence of UCDs so that no child or adult ever goes undiagnosed.
To educate legislators on the needs of children, adults and families affected by these rare disorders.
Our Values are:
Commitment
Hope
Integrity
Dedication
Compassion
Empowerment     
Excellence
Accountability
Respect