My Rare Diet Study - Coming Soon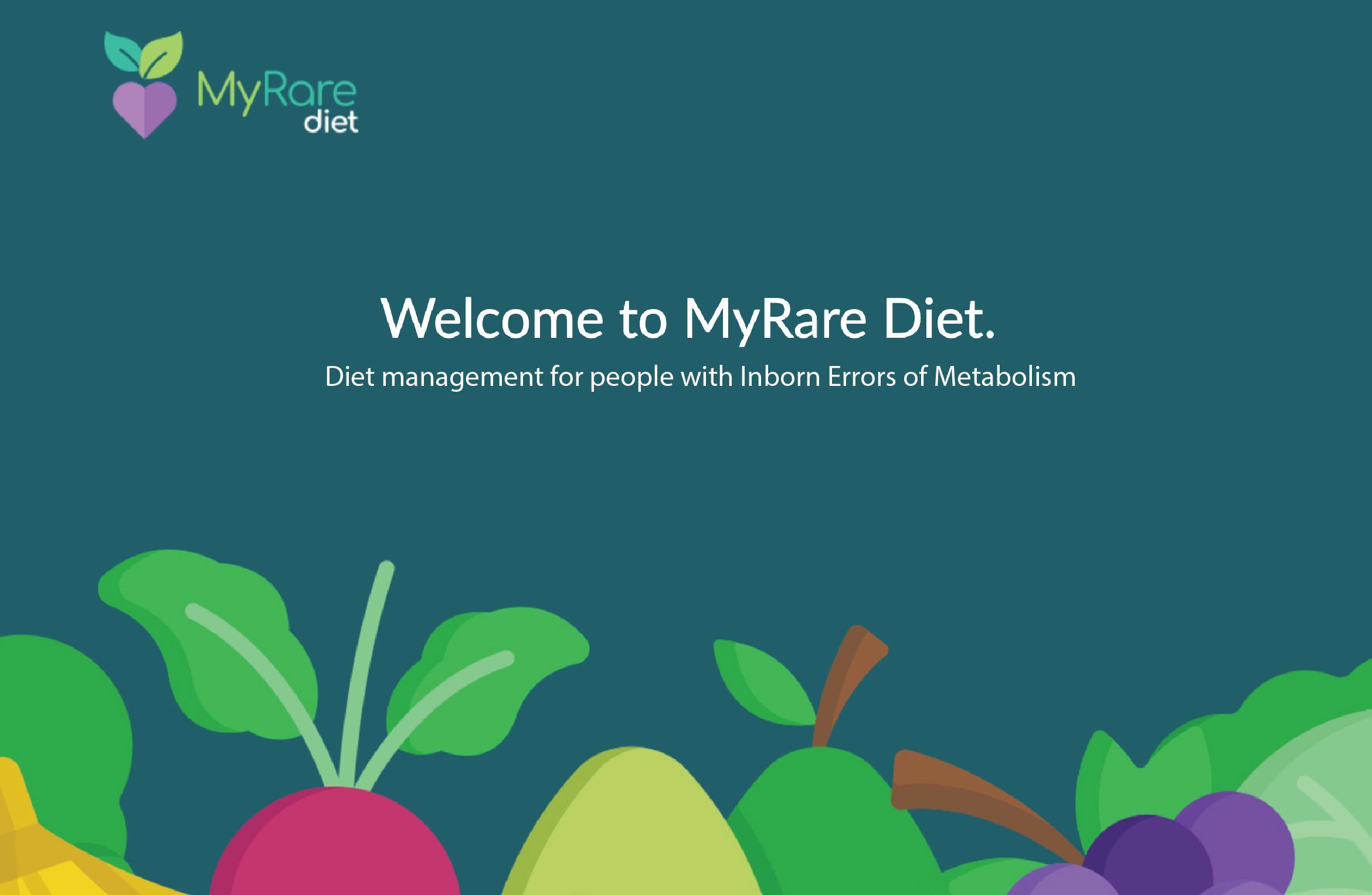 We developed a mobile app called MyRareDiet®, which is intended to document nutrition intake, facilitate data collection, reduce study burden for families, and in the future connect this information with patient health outcomes. MyRareDiet® is designed to address a significant unmet need in the patient community and in research, and to assist with dietary management designed to increase adherence and compliance that leads to improved outcomes. 
NUCDF is excited to announce recruitment coming soon.
If you would like to receive more information regarding participation, complete contact below.
---
COVID-19 Resources for UCD Patients and Families
During these uncertain and challenging times, NUCDF is here to help UCD patients and families with credible resources and scientifically-based information about COVID-19 (coronavirus).  Although most of these resources are US-specific, feel free to contact NUCDF if you need other country-specific resources.
Urea Cycle Disorder COVID-19 Information
COVID-19 Info Sheet Multisystem Inflammatory Syndrome in Children (MIS-C) is a potentially fatal disease being reported in children, even those who have not shown obvious signs of COVID-19. Treatment for (MIS-C) includes steroids, which can trigger hyperammonemia. Know the signs and symptoms and, if your UCD child shows signs, discuss treatment options with your metabolic physician, and alert medical personnel that steroids may be contraindicated.
COVID-19 Recommendations for UCD Patients and Families by National Urea Cycle Disorders Foundation and the Urea Cycle Disorders Research Consortium (NIH Rare Diseases Clinical Research Network)
Webcast March 17, 2021 "COVID-19 Vaccines in UCD - Expert Panel." Urea cycle disorder experts, Brendan Lee M.D. Ph.D., Sandesh Nagamani M.D. and Andrea Gropman M.D. provide general guidance about the use of COVID-19 vaccines in UCD, and answer questions submitted by the UCD community.
Webcast March 4, 2021 "COVID-19 Vaccines." Vaccinologist, Dr. Maria Elena Bottazzi, provides information and answers questions about the development and types of current vaccines, efficacy and safety.
Webcast April 14, 2020 "Living with UCD in a COVID-19 World," presented by NUCDF and the Urea Cycle Disorders Research Consortium (UCDC)
Special Needs Emergency Form - Alert Emergency and Hospital Medical Staff to the Special Needs of an individual who may not be able to relay medical information for themself, or an individual with intellectual or developmental disabilities. Proactively fill out the form approved for your state to use along with your individual UCD emergency letter provided by your metabolic team.
Medical Foods, Formula and Medication Access
General COVID-19 Information
World Health Organization Coronavirus Information
Find your State Health Department website
Food Safety and COVID-19 (JAMA)
Food and Drug Administration (FDA) COVID-19 Resources: Report drug shortages, view food safety/shopping information and general COVID-19 resources.
Public health guidelines Centers for Disease Control (CDC)
Preventative Steps - How to protect yourself and others from COVID-19
Watch for symptoms of COVID-19
Learn what to do if you/a family member gets sick with COVID-19

Cleaning and Disinfection for Households
Daily life during COVID-19 – Protecting your household and household checklist
Steps to Protect Children during COVID-19
 
Coping and Communicating with Your Child about COVID-19
COVID-19 for Children Booklet - Children's National Medical Center
CDC Information on Managing Anxiety & Stress
National Alliance on Mental Illness – COVID-19 (Coronavirus) Information and Resources
Talking to Children About COVID-19
Talking to Children About Tragedies & Other News Events
Activities for Kids at Home
Virtual Tours of Art and Museums
Medical Foods/Formula/Medication Access
NUCDF has received information from manufacturers about their plans to continue to serve patients and families to ensure an adequate supply of medical foods and medications used in treatment of UCD. NUCDF will continue to update UCD patients and families on information as it becomes available from companies.
Anjinomoto Cambrooke maintains several months of inventory of raw materials needed for their products, and several weeks of product at their distribution outlets in North America. Production schedules and raw materials inventory have been increased to ensure adequate supplies of their most popular low protein foods. Cambrooke looks forward to providing customers with products without interruption.
Nutricia maintains a several-month supply of their products in the US. Nutricia products are manufactured in the US, UK and the EU. Nutricia reports there have been no disruptions to supplies. While travel is restricted, this policy does not apply to the free flow of commerce and goods.  Nutricia is monitoring the COVID-19 outbreak closely in order to assess any potential impact, and has a global team overseeing the company's response focusing on ensuring the continued, uninterrupted supply of products to patients and consumers around the world. 
Vitaflo reports that their US plants are operating as normal. Vitaflo is closely following developments in the outbreak of Covid-19 and is working in close cooperation with the wider Nestlé Health Science group. At the present time, the company does do not foresee any potential impact on the supply chain for Vitaflo products.  Vitaflo is in regular dialogue with its co-manufacturers and raw material suppliers to be in the best possible position to respond quickly to the evolving situation while ensuring continued supply of Vitaflo products to customers. Vitaflo has asked customers to continue to order products in their usual quantities.
Recordati Rare Diseases is committed to the wellbeing of patients living with rare diseases.  "It is our first priority to help protect the safety and lives of patients around the world.  We will continue to endeavor maintaining a constant supply of our products."
Horizon Pharma reports that the company expects no impact on the supply of Ravicti. The company reports there are currently no disruptions in the supply of product ingredients, API, manufacturing facilities or distribution to patients via specialty pharmacies.
Montiff reports no issues meeting the needs of UCD patients for L-citrulline and L-arginine (manufactured in the US), and increased their stock several months ago in preparation for increased demand during COVID-19. Montiff does not anticipate any interruption in their supply of these amino acids.
Jo Mar reports no current issues with their supply of L-citrulline and L-arginine (manufactured in the US). Jo Mar has increased their stock to help guard against any future issue, and does not anticipate any interruption in supply.
Metabolic Dietary Disorders Association MDDA – Australia/New Zealand info only
Financial Resources
Navigating Financial and Health Coverage Resources by State and Program
Financial Support for Rare Disease Patients Diagnosed with COVID-19
COVID-19 Relief Program from the National Organization for Rare Disorders (Disclaimer: eligibility requirements apply, requires extensive consent for release of financial information and waiver of HIPAA rights). Through the new program, NORD may provide financial assistance to eligible patients up to $1,000 annually. Provides funds for emergency essential expenses. Interested rare disease patients and families can contact NORD to find out if they meet eligibility requirements. For more information on the NORD COVID-19 Critical Relief Program and to apply, please contact NORD by telephone at 203.242.0497, or via email at COVID19assistance@rarediseases.org