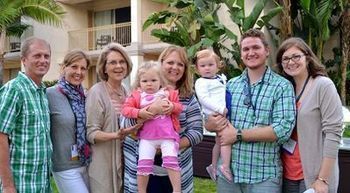 We know UCD and we're here to help you!
Whether you are facing UCD for the first time or you're a UCD veteran, we can help with information on diagnosis, learning how to manage a urea cycle disorder, and living with UCD. If you have questions, concerns, or just want to stay up-to-date, we are here to help with credible information, support and guidance.
Email us: GET UCD SUPPORT and INFORMATION
or call us at (626)578-0833 (Pacific Time Zone)
Mentor Program 
The NUCDF Mentor Program was developed to provide newly diagnosed families an opportunity to receive personalized guidance, education and support specific to their family and disorder situation.  Family Mentors are carefully chosen from families in our UCD community according to their depth of knowledge and experience living with, caring for and managing a child with a UCD.  Our Mentors are dedicated to helping families learn more about their child's specific disorder, the rationale behind treatment and management regimens, discuss concerns and issues, and provide suggestions on how to work effectively with the medical professionals caring for their children.
If you would like more information on the NUCDF Mentor Program, or wish to be matched with a Family Mentor, please send your contact information and a brief description of your situation, including disorder, to the contact below and we will contact you as soon as possible to discuss your needs.
Click here to connect with the UCD Family Support Mentoring Program
Family Networking Program
Our Family Networking Program is designed to enable UCD patients and families to communicate and network together for support with others in their geographical area, or with those affected by their specific disorder.
If you would like to network with other UCD patients or families, please contact:
Click to connect with Urea Cycle Disorders Family Networking Program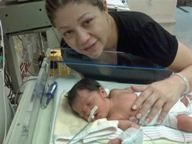 I wanted to write just to thank you so much for everything, every word, every effort, every email…you made this period of my life easier…I don't have enough words to thank you.
-C.C., Mexico

We were so scared and lost before we contacted NUCDF. They personally spent hours on the phone with us answering our questions. My husband and I learned more from about UCD in our first conversation than we learned from our doctors in eight months. Thank you for always being there for us and giving us the knowledge we need to help our daughter live every day with UCD.
-N.N., Michigan

I have a 17-month-old daughter with OTC deficiency. She was finally diagnosed at 5 months of age. NUCDF held our hands this last year. I would be lost without their knowledge, education and emotional support.
-S.M., Pennsylvania