The Importance of Becoming a Member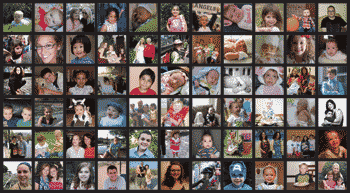 By standing together and showing our strength in numbers, our UCD community has a strong voice to stimulate public awareness and interest in research for urea cycle disorders - research that will help us conquer urea cycle disorders forever.  We are accomplishing a great deal, but there is much, much more to be done. We are on our own. Your support makes breakthroughs possible!
You make a difference in the fight against UCD.  Stay informed about "all things UCD."  Stand with us to create a brighter future for all our children and adults with UCD.
Please join our voice.  Membership is free, but the benefits are priceless ~ Membership Information & Application below.
Privacy Policy for European Union Members
Membership Information and Application
We're happy you are joining us in the fight to conquer urea cycle disorders.  NUCDF is a volunteer non-profit organization of families, friends and medical professionals dedicated to the identification, treatment, and cure of Urea Cycle Disorders. Our vision is a world where no child or adult suffers from UCD.  The benefits of membership are priceless - you can help save lives and make breakthroughs possible.
If you or your family is affected by UCD, membership benefits also include our newsletter with treatment and research updates, our networking programs, our annual conference, as well as personalized support and educational resources. Sharing information on this form about your experiences with the disorder helps the understanding of outcomes and prevalence of the disorders, and helps focus research efforts.
Please complete the following information and press "Submit Form" to transmit the information.  You will then be directed to a page where you can make a membership contribution through a secure server using Visa, MasterCard, American Express or Discover. A membership contribution is never a condition of membership, so you can complete the submission without making a contribution, but we do appreciate and need your support to achieve our mission. If you'd like to mail this form with a personal check, please print this form and mail it along with your contribution to:
 NUCDF
 75 S. Grand Ave.
Pasadena, CA 91105
Please note: NUCDF takes your privacy very seriously.  We will never release information to any outside party without your explicit written consent.