2013 NUCDF Virtual Family Conference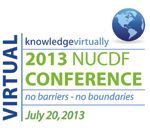 A Live Web Event
Saturday, July 20, 2013
10:45 AM - 5:00 PM Eastern Standard Time
Simulcast in Español!
The only UCD event of its kind in the world was a wonderful success! Thank you to all our participants around the world!
For the first time, our NUCDF Annual Conference was held online as an "international web conference" event. No travel, no expenses, no stress! No matter where a family lived, they could be part of this unique opportunity for UCD families and medical professional to learn about new advances in research, new treatments, and cutting-edge management insights that can help improve the lives of children and adults with UCD.
How the Virtual Conference worked
Over 200 participants from around the world attended via a computer or mobile device with an internet connection, or by calling in on a toll-free telephone conference line. It was great for families who have never been able to attend our conference before! The conference was also simulcast in Spanish.
Knowledge - virtually
Working together, our NUCDF families and international community of committed researchers and medical professionals are making a major impact in advancing the understanding of UCDs, accelerating research, and improving outcomes in children and adults with UCD. Research for UCDs has increased by over 400% in the last four years! Our virtual conference brought families and medical professionals up to date on the latest advances in UCD from this research.
Conference Program at a Glance
Keynote address and General Session presentations from top researchers and clinical experts in the field of UCDs. Topics included:
Keys to Stability - Dietary Management of UCD
Liver Transplantation for UCD
Improving Outcomes - updates on optimizing treatment and management
Understanding the effects of UCD on brain function and behavior
Practical tools for improving performance and managing difficult behavior
New findings about the oxidative stress, nutrition and immunity
UCD advances and new insights from clinical research studies
International collaborations to accelerate research for UCDs
Special session on treatment and management for families in Latin and South America.
Stay informed
You'll want to stay up to date on the latest developments, no matter where you live. If you are not already a member of NUCDF, please accept this personal invitation to join us, stay informed and be part of our international UCD community! Membership is free, but the benefits are priceless. Let's keep research momentum going. Together, we WILL find a way to end the devastating effects of UCD.
---
Our Dream is a Cure, and we can't rest until we find it...
---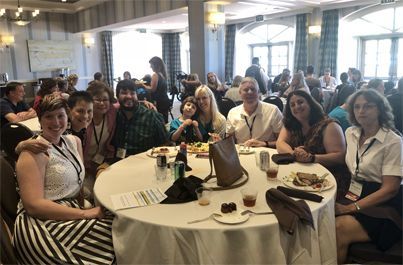 Comments from our UCD community:
"NUCDF is always on the cutting edge - great idea and great conference!"
"So pleased to be able to join in this year. The Florida 2008 conference was such a long time ago, but we loved being there. Thanks for making it possible to join in again this year from the UK xxx"
"Excellent job!! ....amazing amount of information, great interaction, and I think you've touched many families today that could not have made the trip!! We watched the whole thing. ...Nice job."
"Great conference! Lots of info to digest and discuss with my doctors! Thank you to NUCDF and all of the presenters!"
"I just wanted to tell you that I thoroughly enjoyed this years virtual conference and appreciate all the hard work and dedication it took to make it all possible. It was truly informative and I gained more knowledge after listening to each presentation. Our son (arginase defeciency) spent weeks in hospital this winter due to high ammonia levels and I was really looking forward to the conference. I just wanted to send this email to let you know I really appreciated today... thinking of you all and all our urea cycle families!"
"Congratulations on the conference. It was amazing to see the progress that has been made since I first started attending!"
"My husband and I have never attended a conference before, but we were completely suprised (and a bit overwhelmed) with the information that was provided. We learned an incredible amount that we think will help us in caring for our daughter. She has had some bouts in the hospital recently that our doctors couldn't figure out, but the reasons were made clear to us by the information in Dr. Lee's presentation! Thank you for all your efforts to give our families access to this conference. We hope to be able to attend in person next year."